Regular price
Sale price
$13.00 USD
Unit price
per
Special Offer
Sold out
Online Course Details:

Number of Lessons: 15
Course Runtime: 2 Hours+
Free Lessons: 2 (available on this page)
Please Note: Stan has some strong views on French Nymphing and the misconceptions around it, he's very passionate and there are a few mild profanities in these video lessons.
Introduction to French Nymphing
French Nymphing is a style of fishing that was originally created to catch very wary fish in shallow, slow-flowing rivers, but over a period of time, it has been refined to fish faster water of any depth. The French Nymphing system is extremely versatile and can be adapted to fish all types of running water.

Fishing with nymphs is an art in itself - and a very underestimated one at that - you need the ability to:
Target the most productive areas
Fish your nymph at the right depth
Have total control of your nymph (and line)
Easily detect takes
Have a balanced setup; and most importantly
Be confident in what you are doing
Stan Freyheit is a nymphing master - he also ties some mean ceramic nymphs - he's also very French and has dedicated his life to making French Nymphing as simple and easy as possible. In this 2-hour+ series of video lessons, Stan Freyheit takes you through all aspects of this technique to get you up to speed very quickly.
View full details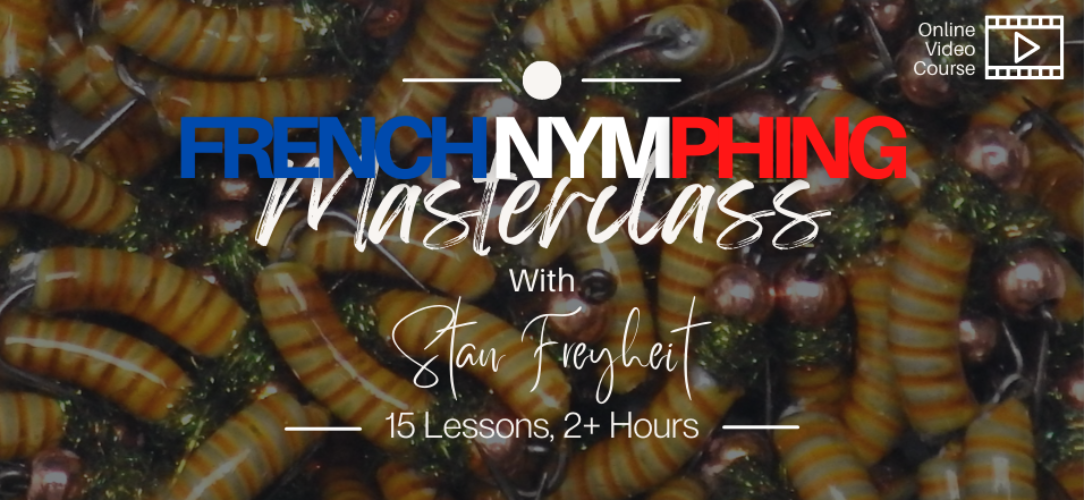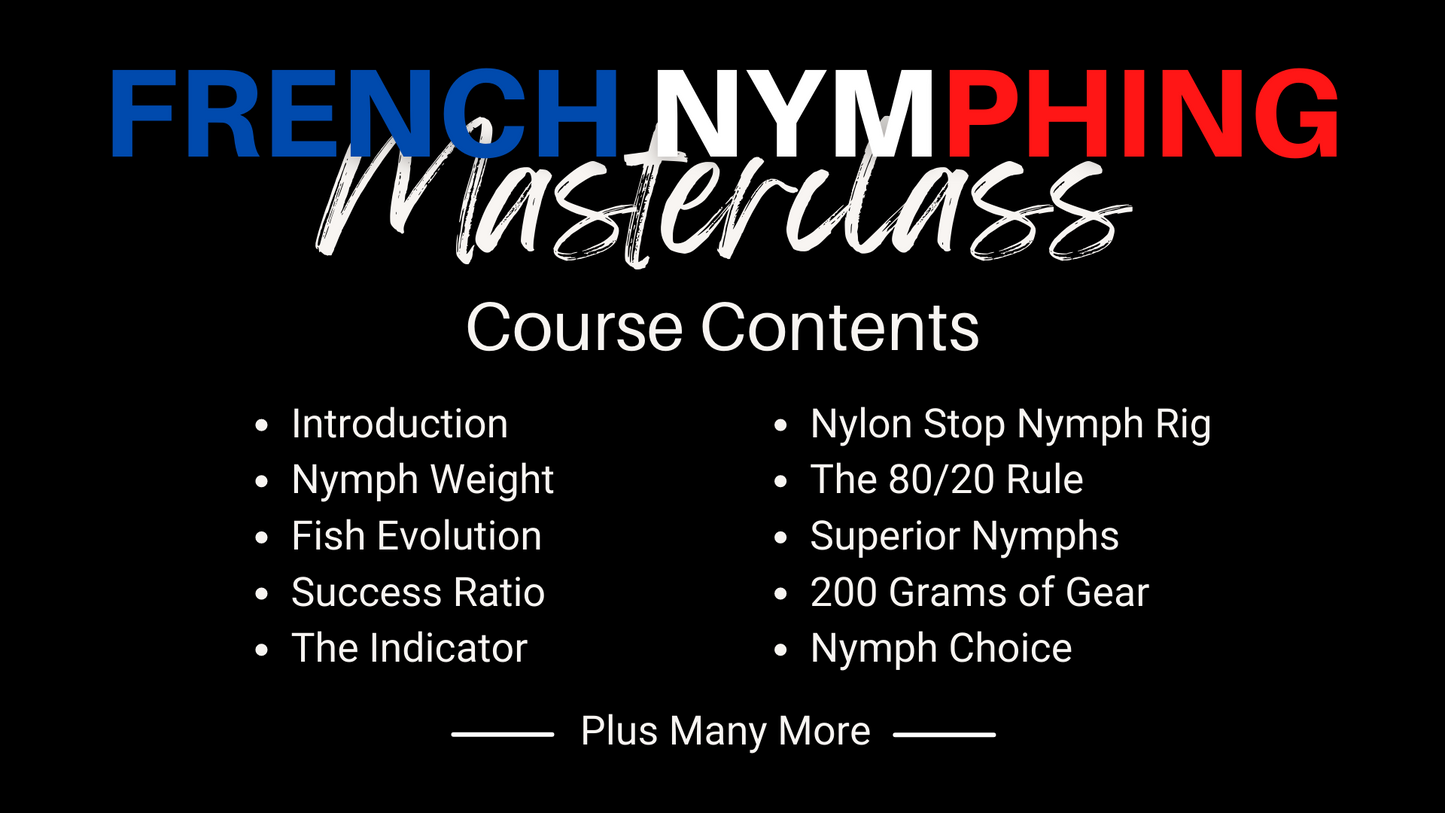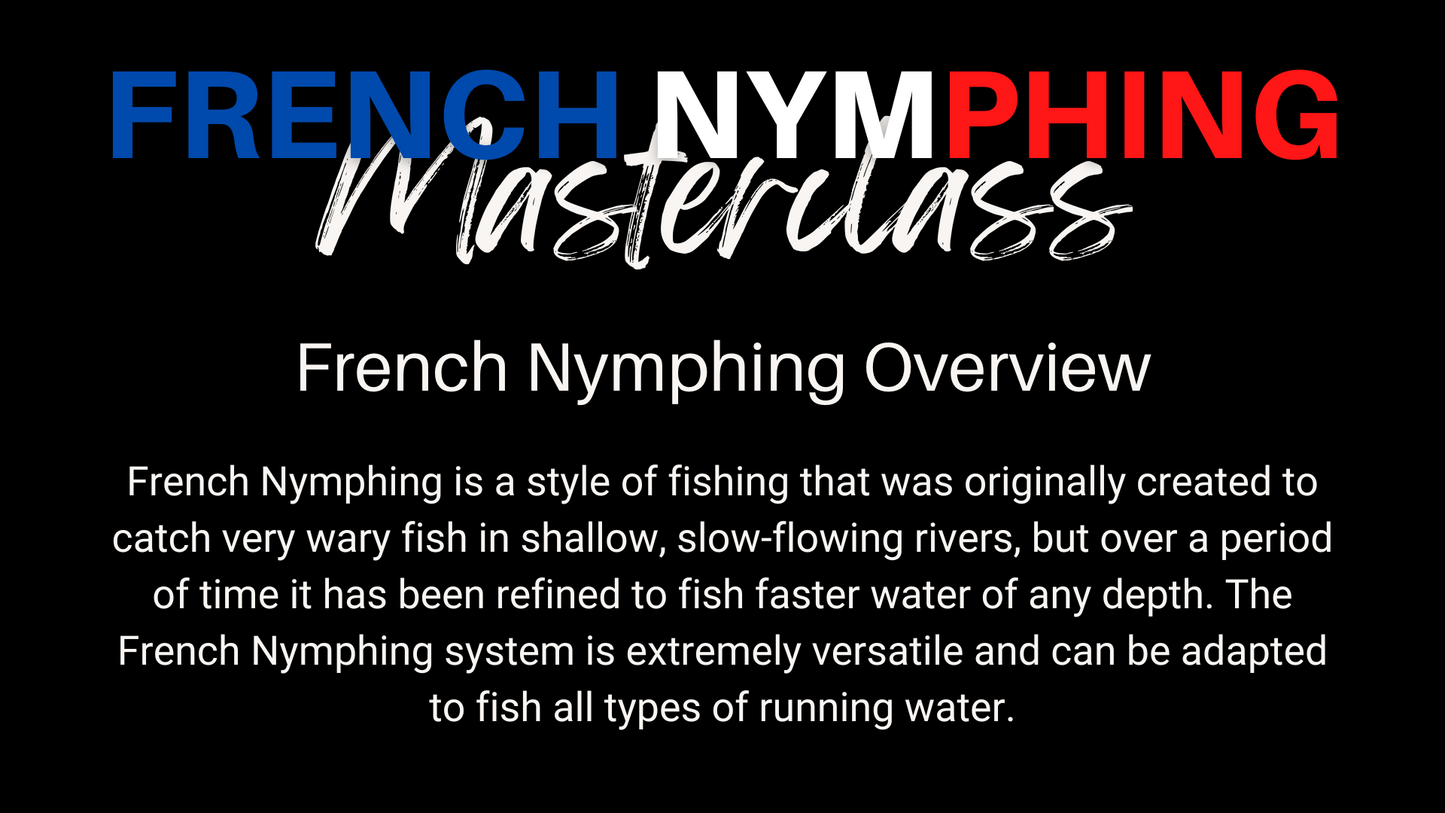 To the point
Stan's French Nymph style is definitely different. I like the no nonsense approach.
Most of what he said is excellent, only the differences with some fly fishing internationals methods can be pointed out.
The ballast weights are explained on his French Nymphing website.
A very good course.
Really good Video course!
I like Stan's French Nymphing Video course. Very good explanations, step by step. Recommended content!
Too judgementak
could be more interesting. too judgemental of other methods which is off putting. Reminiscent of fky vs course fishing . Too intolerant of others.
not enough abot flies. what does weight and ballast mean? how heavy is heavy? tradiitional paterns must wirk. which are best?
peopke use other methods because they enjoy being on the water, and are satisfied by a few fish a day. Euro is not only french, but also Czech.
too much of a sales outlet for his ceramic expensive flies.
approach is too aggressive
French Zeal
The central theme of the videos is excellent. But frankly it's repeated far too many times and became quite annoying after a while. I think more time could have been spent for example on casting techniques with only an indicator, which is quite a challenge I find. I would recommend Nymphing the New Way (French leader fishing for trout) by Jonathan White as a much more informative read.
French Nymphing Masterclass
Very focused … I like the let's simplify it approach …. Stan is certainly passionate! …. Excellent!
Lifetime Access

All of our online courses are yours for life! That's right, just pay once and access at your leisure. Some are even available to download so you can watch offline.

On-Demand Streaming

Each of our courses are available immediately to stream. All of your courses are accessed from your personal dashboard.

Simple & Easy To Use

We've made courses easy to view. With controls to pause and re-watch the important bits! All available from your personal dashboard.
Video Courses For All Fly Anglers
Take your fishing to the next level with one of our video-based courses. Catering for all levels, these video-based courses are yours for life.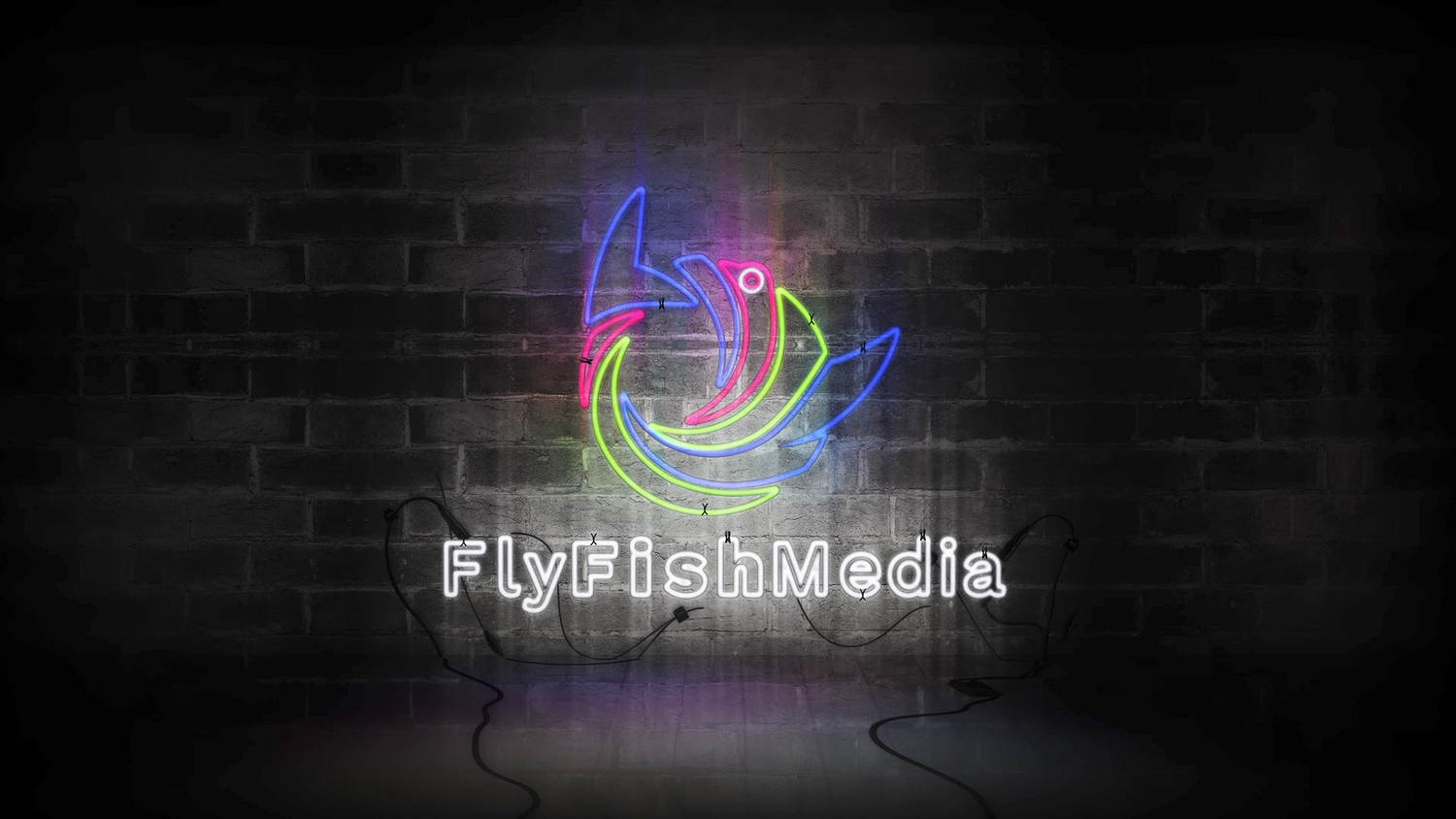 "We'd Like To Teach The World To Fish"
Read to the tune of the famous New Seakers song, this is our mantra!