Regular price
Sale price
$7.00 USD
Unit price
per
Special Offer
Sold out
Kenan Haseta walks you through (in detail) the tyings of the four patterns which are included in the Barbless Flies Mid-Summer CdC Caddis Selection.
These Caddis flies are all tied on Ahrex FW503 barbless size 16 hooks and use the very best materials available, all topped off with 1st-grade hackles and CdC.
The patterns included are:
Bubble CdC Caddis
Egg Laying Bubble CdC Caddis
100% CdC Caddis
Indicator Caddis
Full Descriptions for each fly can be found below:
Bubble CdC Caddis - In the early evening, as the sun starts to fade and fall down behind the trees and picky fish start to appear from their comfortable daytime hiding places ... it's time to deploy your 'secret weapon' fly - The Bubble CdC Caddis, tied on a size 16 Ahrex FW503 barbless hook. The body has been dubbed with the fantastic Semperfli Caddis Brown Dirty Bug Yarn and tied with Veevus GSP 30D black thread. The wing is tied using 2 feathers of natural CdC shaped like a Bubble just to create an air pocket underneath the wing, it gives this fly ultra floatability - is that even a word?
Egg Laying Bubble CdC Caddis - The only fly we are missing is one to use during those warmer/sunnier afternoons ... enter the Egg Laying Bubble CdC Caddis. Tied on a size 16 Ahrex FW503 barbless hooks using strong Veevus 30D thread in black. The wings are tied with class-1 Natural CdC, and the body is built up with golden flash (to replicate the egg sack) and then a mix of hare's mask and Ice UV dubbing. It's been dubbed so it will imitate the natural legs of a caddis fly. In front of the wings is added a small amount of extra dubbing to make this a very appealing fly!
100% CdC Caddis - When fishing in the mornings, you need a fly that will land gently on the water's surface and not make too much disturbance. Therefore a fly which is virtually 100% feather is the perfect choice. This 100% CdC Caddis is tied on a size 16 Ahrex FW503 barbless hook with a base thread of Veevus GSP 30D in black. The body has a flashback tied with Veevus's flat-braid tinsel. The body and wings are tied with natural class-1 CdC feathers. These flies are excellent on shallower water with shy fish.
Indicator Caddis - As the darkness starts to draw in the bigger fish always seem to make an appearance, when casting into the darker areas of water you sometimes have trouble spotting your fly, not with the Indicator Caddis. Tied on a size 16 Ahrex FW503 barbless hook. The body is dubbed with a hare's ear mask and Ice flash custom mix, which is ideal to imitate legs. The thread is Veevus 30D in black and the wings are tied using 4 feathers of class-1 CdC to ensure that this fly will float as it should. The indicator is tied on top of the wing using Veevus Hot Orange floss.
View full details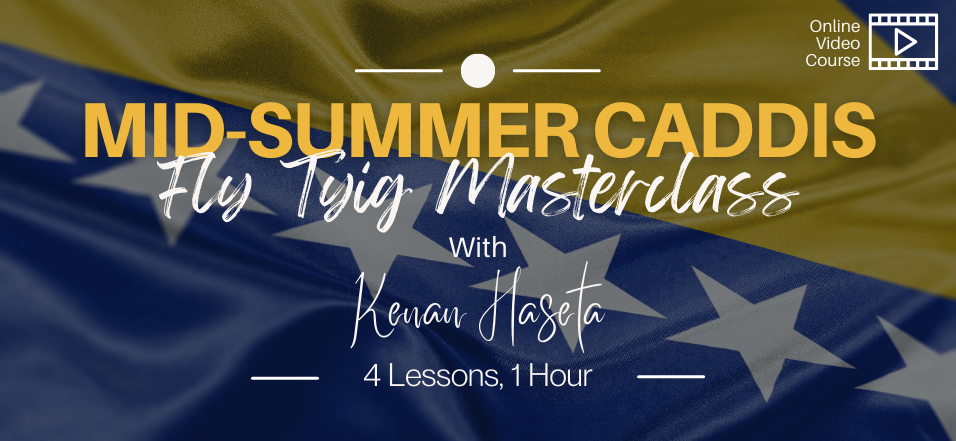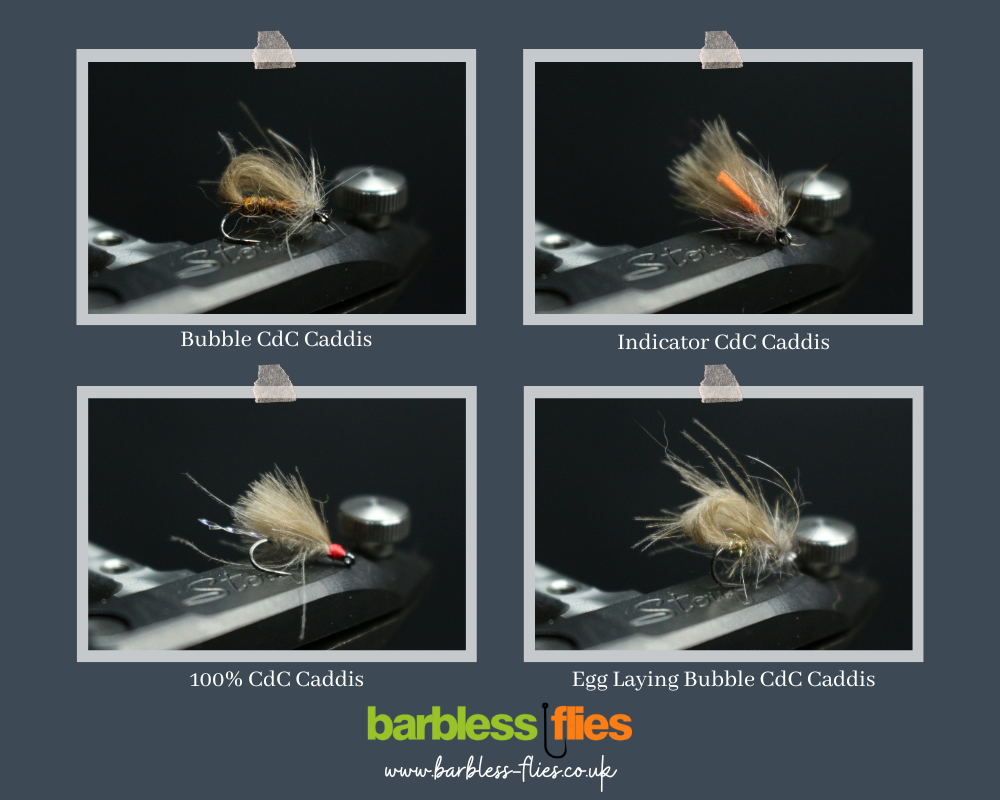 Bosnian Flies
Seems a very clear instruction . Camera work very good. I haven't tried tying yet but will do later in the year.
Lifetime Access

All of our online courses are yours for life! That's right, just pay once and access at your leisure. Some are even available to download so you can watch offline.

On-Demand Streaming

Each of our courses are available immediately to stream. All of your courses are accessed from your personal dashboard.

Simple & Easy To Use

We've made courses easy to view. With controls to pause and re-watch the important bits! All available from your personal dashboard.
Video Courses For All Fly Anglers
Take your fishing to the next level with one of our video-based courses. Catering for all levels, these video-based courses are yours for life.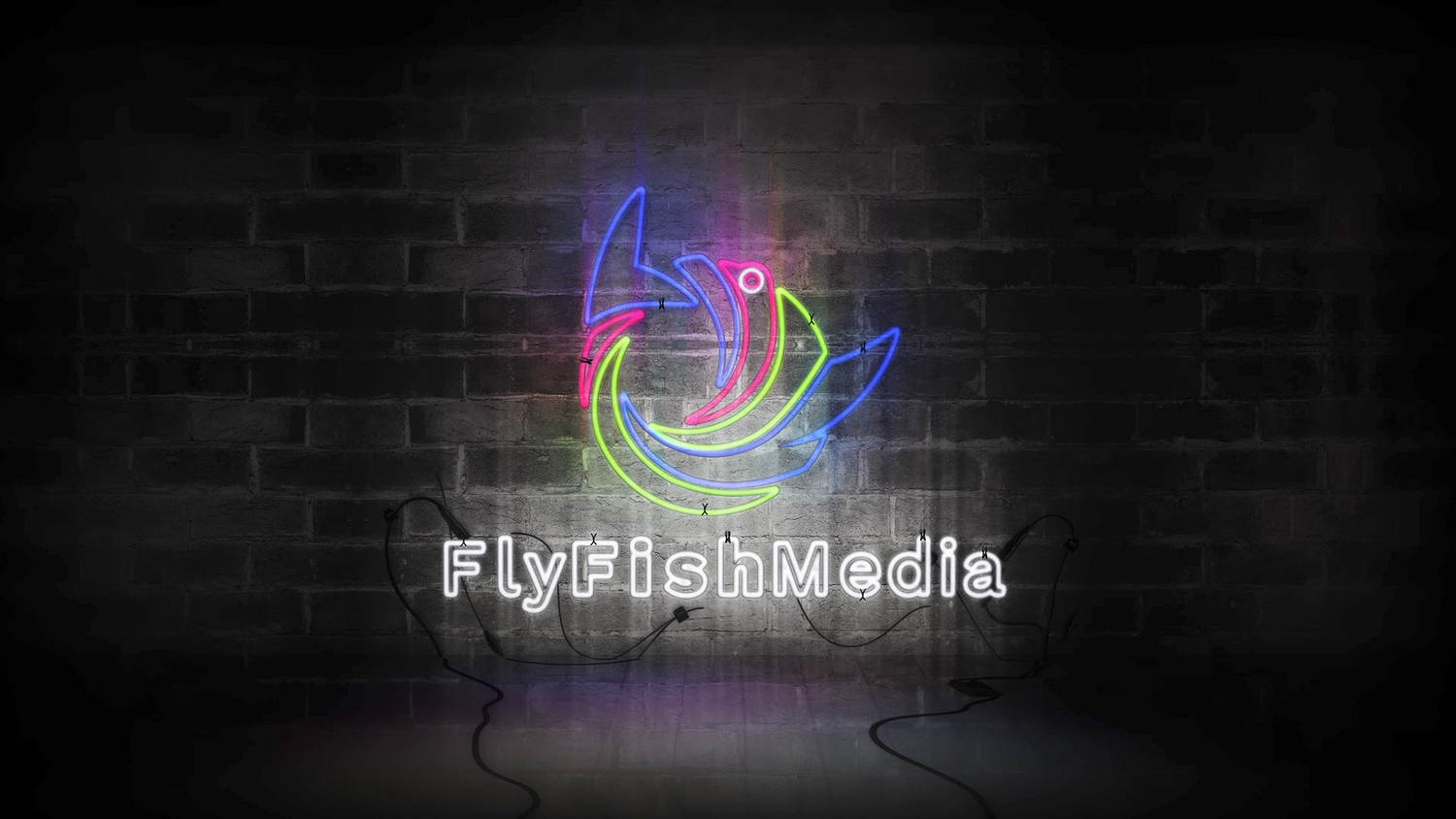 "We'd Like To Teach The World To Fish"
Read to the tune of the famous New Seakers song, this is our mantra!